At MKTDIRECTOR we have been growing! Therefore, we have decided to move to a location that will allow us to be closer to our customers while gaining more exposure to other businesses in need of Marketing Services.
Our new offices are at 2000 Ponce de Leon Boulevard, Suite 600, in Coral Gables (Florida). The building is a stunning art deco-style Colonnade Building, sitting in one of the most prominent business areas of Coral Gables. For us, that means several business advantages, the city's major employers include education (University of Miami), hospitality, healthcare, professional organizations, IT, banking, trade, etc.
We also have chosen Coral Gables for its proximity to other areas of Miami, as well as for its international approach: It has an international reputation as a Center of Commerce and is home to a long list of national and multi-national companies. Bacardi has its headquarters here. It is also the regional headquarters for US, European, and Latin American corporations.
The Coral Gables Chamber of Commerce is a significant entity in the business ecosystem, expanding the local economy and working closely with businesses and professionals.
Several countries operate their consulates in Coral Gables, including Barbados, Colombia, El Salvador, Italy, Spain, the Principality of Monaco, Sta Lucia, and Uruguay. Some other countries have honorary consulates, like Australia, Hungary, or Senegal.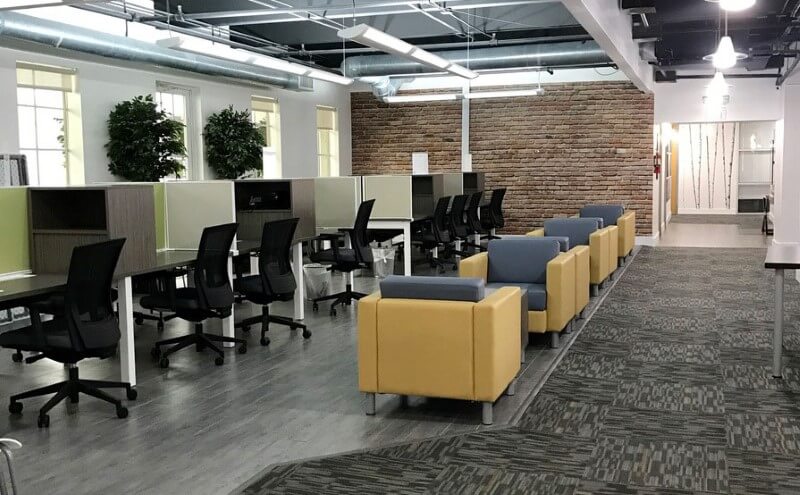 We also want to thank all of our partners (our customers) to make this possible.
For us, being our roots from Spain, it feels like home!
We want to welcome you to Coral Gables and our new office! And if you are around, let's grab a coffee!