The e-commerce world is fast and full of competition, not in a Game of Thrones way but in a survival-of-the-fittest way. You only survive if you can adopt and keep your followers interested in your service. This is why online businesses use all the tools in their arsenal to keep their spot intact.
One of these tactics (or weapons, whatever you want to call them) is generating more traffic to a specific platform. More traffic means more people will be exposed to your service, and you'll expand your consumer funnel. If that's your goal and you're focusing on driving more traffic to your website, social media like Instagram can be a powerful tool.
Instagram is a versatile social platform when it comes to marketing. You can see your audience's wants and interact with them to devise your next marketing strategy. You can also use it to boost your customer funnel, reach more people with your service and keep them engaged. So it is normal that you'll want to use that power to drive more traffic to your website. But how do you do that?
Driving your Instagram crowd to your website can be tricky, but not if you know how to do it. And that's where we come in. Here is a guide to driving more traffic to your website from Instagram.
What you need to remember is that social media is a fast-changing outlet. You'll have to be on top of your game and regularly update (and swiftly) if you want to stay in the game. With that in mind, here is how you can utilize Instagram to get more traffic to your website.
Get the Most out of the Link in Bio Feature
Your Instagram bio is the best place to attach any important links. Links in Insta bio don't have time limits like Insta stories, so you won't have to do it. It is permanent, easy to update and available to everyone no matter the follower count. Since this is the most stable outlet to get more website traffic, make sure you use it properly.
The problem with Insta bio is that you can only add one link there. So you'll have to maximize that and ensure all of your other content drives your followers to it. Adding the direct link to the website is a good idea so your followers can be redirected straight to it. But that way, you'll have to make a sacrifice play and choose one link among them.
If you really want to make the most of it, the best idea is to use a link in the bio tool. You can update, change and share multiple links from one landing page with them. They also let you build your one-page website, customize it and add a clickable version of your Insta feed.
You can also use tools like Card, which are harder to customize, and you'll have to know a little programming language to customize them.
Optimize Instagram Stories
Another good way to drive your website traffic is using your Instagram stories. This is the first thing that catches the eyes of your followers, so adding website links in your story will get the number of visitors going.
A good tool that can help you is the Instagram stickers for links. They're available regardless of your follower count and are quick to put together. Links added to your story will make it easier for your followers to visit your website since there is no extra scrolling involved. Since it is more direct and you can make it as eye-catching as possible, this is a tool you have to utilize for more traffic.
Another good option is the direct link feature of Instagram, but there is a catch. You'll have to have more than 10,000 followers or be a verified account to unlock that feature.
Many story managing tools are available, so you won't have to plan everything daily. You can use them to pre-make your stories and schedule them for later. All you'll have to do is make some eye-catching templates and slap that Instagram sticker with your website link.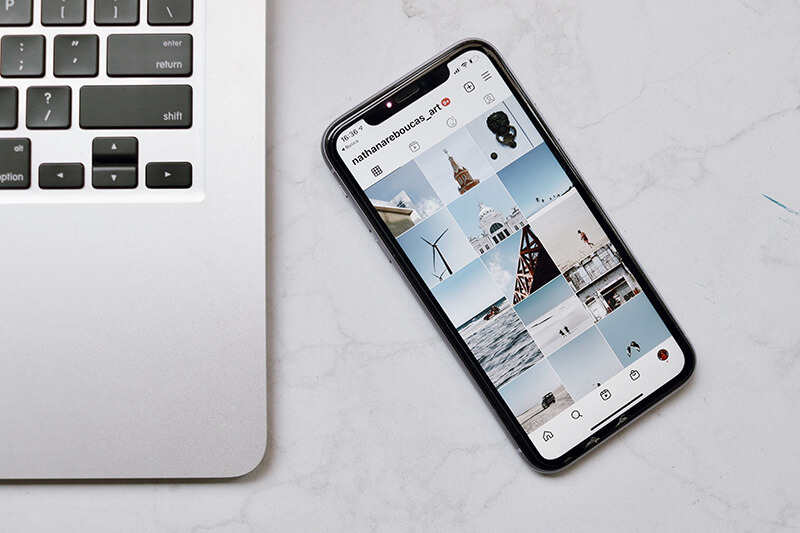 Highlight Your Top Stories
The highlight feature of Instagram is another great tool to get more website traffic. Usually, this feature keeps things organized, but it can do more. The story highlights work like archives to keep your stories up permanently. So the eye-catching Insta stories you made with the link stickers? You can keep them forever if you want.
But there are limits to this. Your followers won't go through the highlights if you put every single story in them. So filter out the stories with fewer impressions and interactions. Keep your most popular stories with links attached to them, and make sure to keep them in an organized way. This will be the best way to tell your followers about your top services.
Add Call to Actions in Stories
A call to action is proven to sway the consumer's attention, so make sure you add that to get more traffic. Whether subtle or very in-your-face, a call to action can get you more traffic than regular if you use it properly.
There are many ways to give your consumers a nudge to visit your website. You can ask them to turn on your notification or visit the website. You can also add more subtle shortcut buttons, giving your followers easy access. Sometimes adding promos to your posts (or stories) also helps to drive the number of visitors higher.
Or you can do a combination of two things. You can directly ask your followers to check the link in your bio and add your website link there. This is a more subtle approach, but the element of surprise is something you can always count on.
Team Up with Other People
No one starts with a huge follower count organically unless they're an already established figure. So it is understandable if your follower count is still doing small jumps and won't let you unlock certain features. But there are ways you can get around that. You'll need a little help, but that's the fun part.
Try connecting with people who are willing to partner up with you. You can collaborate with people who are more known or have a better reach than you. The best idea would be to collab with someone with a bigger follower count, but that comes with some more conditions.
Not all influencers will want to collab with you. Part of the reason is their schedules are usually hectic, so you'll probably have to wait months to get a chance. But it is worth it cause this will get you more tailored consumers who are more likely to check your website out.
Use the Instagram Shop Feature
This is a feature tailored for business owners. You can use this feature to your advantage if you're based outside of the USA. Instagram Shop lets you turn your feed into a storefront and directly links the website link for the product. So when someone presses the shop button and wants to shop directly from their Instagram feed, they will visit your website.
The only problem with this is accessibility. This feature is only available if you're using a business Insta profile. You'll also have to connect your Facebook catalogue, which can be a little tough for less tech-savvy people. And if you live in the US, this won't work for you much since it drives people away from the app.
Use Action Buttons
Let's be honest here, and people love shortcuts. No matter what it is, nothing makes it better than shortcuts for some people. Action buttons are just like that, a shortcut. So if you want more traffic on your website, use this feature.
Action buttons are like bridges between brands and their consumers. They can help you connect and see what your consumers want. Action buttons will drive your consumer to you, and you can direct them to your website. A little extra work, but you can get some more traffic from it.
Run Instagram Ads
This is a more direct approach, but this is also less likely to miss. If you want more consumers from Instagram to head to your website instead, consider Instagram ADs. Ads reach more people, and you can use target ads too. You can run ads on your story, posts or both. Since you can put it up with different features, the chances of getting website visitors will be very high. All you'll have to do is remember to attach the website link in the ad.
Conclusion
Instagram is a fantastic platform when it comes to online marketing. It will give you access to a bigger audience. If you can play your cards right, you can drive this massive audience everywhere, including your website. Hopefully, this will help you drive traffic to your website.
Sources