Online marketing techniques that encourage foot traffic into local companies are known to be quite advantageous. However, it must be carried out initially with that goal in mind. This is because it is quite challenging to reach a large audience simultaneously. To enter the market, you must take the initiative strategically.
Miami is a great location to start a business or expand an existing business to success. The city has climbed the ranks and is now one of the top cities in America for success in small businesses. Including this, Miami is also –
Tourist Destination: Miami is a popular tourist destination because of its fantastic weather, beaches, and culture. This makes Miami a go-to location for anybody looking to do business in a dynamic and vibrant setting.
Latin America Proximity: Because Miami serves as a gateway to Latin Americans, businesses there have a higher opportunity to tap into the region's expanding market. As a result of its geographic location, Miami has developed into a major international shipping hub.
Finance: Another important aspect of any business. If you have decided to open up a business or renew your business, you are in luck. Several trustworthy banks and organizations in Miami might provide numerous opportunities for various businesses.
Tax Rates Are Low: In some regions, taxes may be a significant financial burden, which might hinder your capability to grow and thrive. Fortunately, Miami is home to a number of Free Trade Zones (FTZs). They are places that US Customs govern.
Now that you have completed the first stage in starting or growing it, you need to raise awareness and attract customers to your business. Digital marketing has proven to be the most effective way. Digital marketing has an extensive and broad reach, so it doesn't depend on what demographic you're aiming for. These simple digital marketing tips will ensure that you have a far and broad reach.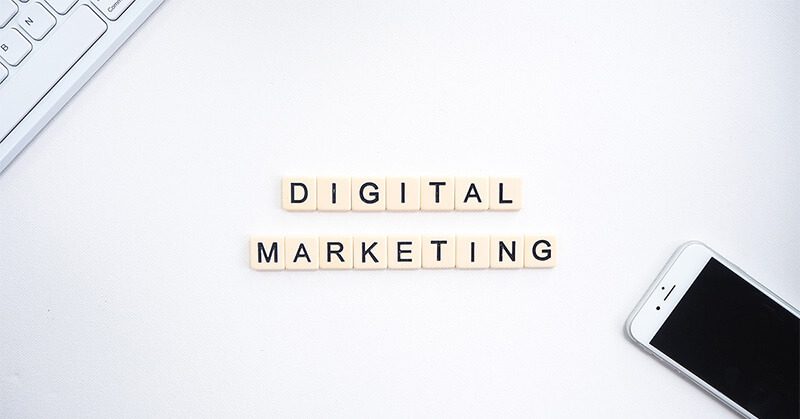 Creating A Website
The website is the first thing visitors will encounter about your company. People won't spend time and energy learning about your company if it isn't appealing or catchy enough. Not only that, but people also spend a lot of time on their phones, and a lot of them are most probably checking out websites.
If they come across yours, you need to make sure that people can view it on their mobile phones without any issues. You should ensure that your site is mobile-friendly, often known as responsive design. Being mobile-friendly requires your site to load fast and function without delays on devices like smartphones and tablets.
A compelling website tells the story of your business's goal. It also exhibits the qualities of your brand. In addition, Google considers a website's mobile responsiveness when determining its ranking. This means your site must be mobile-friendly if you want it to rank well and get traffic.
Create A Powerful Impression On LinkedIn
Not quite famous as other social media platforms. However, LinkedIn is one of the largest platforms that offers professional networking, focusing more on the development of building a career. You can utilize it to draw clients once you have created profiles for your company and yourself. A LinkedIn profile may help you reach new customers and promote your company to new audiences. The platform will also give existing businesses a chance to get recommended to other organizations or businesses that will help increase awareness of your company.
To obtain more and better outcomes, you can choose to delve deeper into the website or app. When you do that, you can use the following to your advantage:
For further information and insight, you may associate with organizations that share your interests in the business.
To keep your company relevant and significant in your target market's perspective, provide frequent updates.
Regular group participation can actually help you establish authority in your industry.
Local SEO Techniques
Search Engine Optimization or shortly, commonly known as SEO, helps increase traffic by including local terms and keywords. Getting in contact with a good Miami SEO agency will provide you with their skills to raise your ranking. Here are a few ways to help become accustomed:
Content: If you keep adding new and fresh content, you will only attract more visitors. In fact, Google applauds websites that consistently update their content.
Keyword research: You develop the potential to rank high in search engines by investigating and choosing the most suitable target keywords.
Website optimization: All of your website's pages should load rapidly for a better browsing experience. Additionally, it keeps impatient users from leaving your website in frustration because it loads too slowly.
Making A Blog
An effective way to enhance the amount of content on any website is by blogging. This business approach might help you establish your expertise in your industry. On your website, you should incorporate a blog and smart keyword usage. The blog becomes beneficial for your SEO since it consistently posts new information.
Adding long-tail keywords will add more influence to your blog. Two- or three-word phrases make up long-tail keywords. They are more focused and targeted than generic keywords that aim to draw in as many users as possible. So naturally, including them in your often updated blog entries can significantly increase the number of visitors to your website.
Social Media Presence
Social media enables businesses to reach and interact with potential consumers on whichever social media platform they choose. Without incorporating social media, it is impossible to imagine being effective in digital marketing. Social media helps in the development of your marketing plans, the management of relationships with current customers, and the acquisition of new customers.
Interacting with customers on social media achieves all those goals, but the main advantage is that it fosters loyalty, particularly when done instantly and directly with followers. Taking and showing interest in the customers' needs and requirements will only compel them to return to you.
Facebook Ads to Research Your Target Market
More than a platform to communicate with friends and families, Facebook is now a place for marketing purposes in terms of technology and communication. Most social media users spend a lot of time on Facebook, so you should use it to your advantage to inform them about your business. It produces immediate results and is one of the least expensive ways of advertisement.
Using Facebook tools like Facebook Audience Insights, you can easily study and target your audience. Thanks to the information you can get from Facebook Audience Insights, you can be totally focused on the audience that matters to you.
Final Thoughts
There are varieties of innovative ideas and concepts that you can incorporate to promote your business. Using the Internet to your advantage can expand your business, attract more clients and advertise your products and services in a gratifying and affordable manner.